What is it?
SenseMyFEUP is an app that allows for gathering information about the mobility of UP students and collaborators of University of Porto in an anonymous, simple and dynamic way and give information to help improving your mobility. The mobility sustainability is evaluated through Carbon Footprint. The app SenseMyFEUP the plataform of mobile crowdsensing SenseMyCity.
Discover your Carbon Footprint and improve your daily mobility habits:
see in the app your carbon footprint in comparison with the other users in the community;
discover the better routes to move around by bike;
access the arrival real time information of buses to the stops around FEUP.
You can also see, download, edit e even remove your data collected here.
Why participate?
The world is moving towards a global era of search for sustainability and information connectivity.
According to data from the Commissariat for Sustainability of FEUP, around 40% of students and employees use car in their mobility, contrasting with 1% of bicycle using. It is important to monitor the evolution of University of Porto mobility standards, considering that it constitutes 21% of our total Carbon Footprint.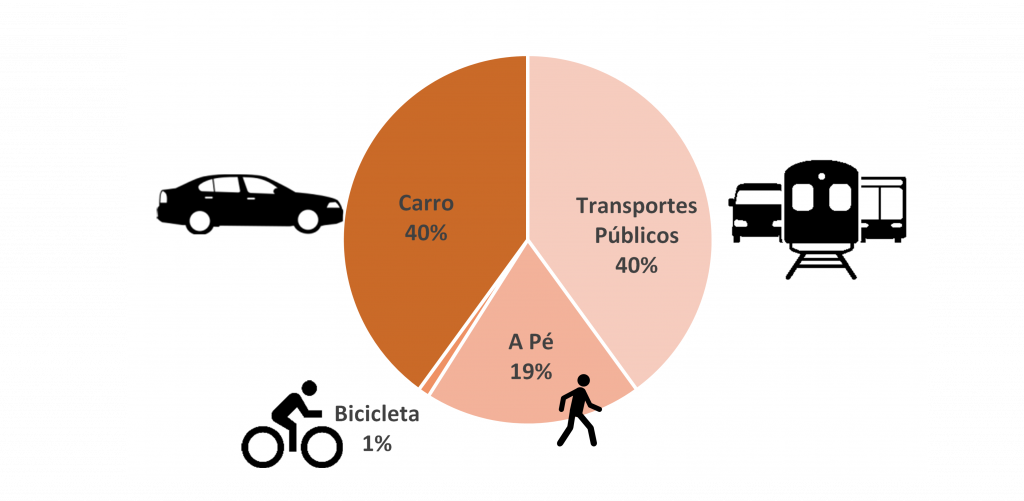 What are the prizes?
Weekly prizes will be drawn – the winner will choose between one sweatshirt (FEUP) or one Gift card for shopping at U.Porto store (20 €) – between April 3rd and May 4th. Furthermore, in the final week, 4 tickets for "Queima das Fitas Porto 2018" will be drawn.
The prizes will be drawn among participants who contribute with data. For each day with travel data collected, participants gain another chance to win.
The tickets for "Queima das Fitas Porto 2018" will be drawn only among the participants who have at least 20 days of data collected.
How it works?
SenseMyFEUP works in the background, collecting information about your travel anonymously and then sending it to the Cloud every time you connect to a Wi-Fi network, without the need of further action from the user.
The data collected are anonymized and processed to study mobility and sustainability, notably the distance traveled, the time it took and the frequency of the trip, to calculate their transport costs and the corresponding emissions.
To calculate your carbon footprint, it is necessary to detect your transportation mode used. To improve the machine learning algorithm developed at FEUP, will be launched a questionnaire about the transportation mode used in each trip, which you can choose whether to respond or not.